Changing the World
Arensis and Schneider Electric are building the first truly decentralized hard-software integrated IOT based utility.
We provide clean energy anywhere in the world through groundbreaking ENTRADE waste2energy solutions combined with solar and battery storage creating a scalable, decentralized utility for 24/7 power that is completely web-based and can be managed from a mobile phone platform.
With over 200 units installed in 11 countries we are one of the fastest growing energy companies in the world.
INTRODUCTION TO ARENSIS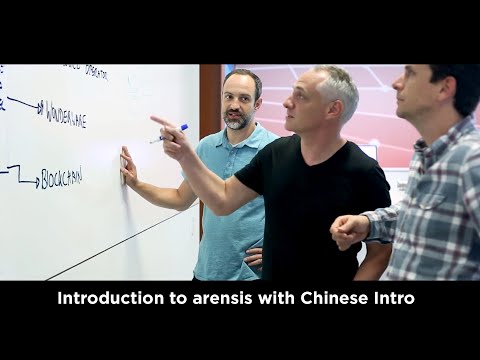 ARENSIS VISION 2018
The Mobile Container Based Power Solution. 
Equipment performance: Nominal power output: 50 kWel, Nominal heat output: 120 kWth // Total efficiency: 85% // Electr. output: 400 V / 50 Hz // Feedstock: Wood Chips A1- B2 Quality, G30 – G50, max. 13% water content // Dimensions: E5-Unit: 3,72 x 1,56 x 2,00m in Container 20 ft HC and plus wood chip bunker
E5 50kW - Technical specifications
All prices are guide prices. Please contact us for a concrete offer!
The Systems will be purchased directly from Entrade Energiesysteme AG (Germany).All prices are listed without payable tax and transportation costs. If taxes apply, these have to be paid in addition to the purchase price. Annual recurring costs have to be paid in advance before the beginning of each period.
In the media
INTRODUCING THE E5 Power Generator
INTRODUCING THE E5
PROVIDING CLEAN ENERGY TO THE UK
Arensis is one of the largest clean biofuel producers in the UK.
With our facilities in Grangemouth (Scotland) and Andover (England), we produce 100,000 tonnes of renewable heating pellets per year. We exclusively use locally sourced wood by-products from sawmill and forest thinning operations to produce the highest-quality wood pellets in the UK and offer complete integration of bio-waste processing to fuel, replacing fossil fuel with carbon neutral energy from renewable sources. The UK has become our blueprint in how to provide 24/7 energy solutions including service and logistics.
Please feel free to visit one of our locations and learn more about converting bio-waste into clean electricity, heating and cooling.
In 2017, we were invited to speak to Members of Parliament and key industry players at Westminster Palace to introduce arensis as one of the fastest growing renewable energy companies in the UK.
IN THE NEWS
Funding Secures Company's UK Operations and Continued Global Growth LOS ANGELES--(BUSINESS WIRE)--Los Angeles-based Arensis, an international provider of distributed energy systems, announces the financial close of £13,500,000 in debt funding (~$17,000,000 USD) from Hadrian's Wall Secured Investments Limited (HWSIL), a London Stock Exchange listed fund. The funding was secured for...
BUILDING A DECENTRALIZED UTILITY WITH SCHNEIDER ELECTRIC
About US
Welcome to arensis -the future of decentralized energy!
Arensis is an international provider of distributed energy systems. Delivering waste to energy solutions based on the world's most advanced biomass gasification technology in the market. The E4 and recently launched E5 systems each generate 50kW of electricity and 120 kW of thermal energy and fit in a 20-foot shipping container for easy and fast deployment around the world. When combined and stacked together, arensis power systems can supply several megawatts of energy completely off grid. And can be installed in weeks, not years. The units are built for primary baseload generation, producing 24/7 energy by converting both organic and inorganic waste materials into renewable Combined Heat Power and Cooling (CHPC). Arensis has been one of the fastest growing decentralized energy providers in the world, deploying more than 200 units and raising $50 million since 2016.
Combining German-engineered ENTRADE technology with solar, storage and blockchain, we are an expert team of professionals. Including more than 30 engineers, 60 technicians, and financial managers making a global impact.
Over the last ten years, we have been awarded more than 40 government grants, demonstrating our level of excellence in R&D and project management. We strongly believe in investing heavily into technology advancements, making arensis, with its Entrade technology, one of the most innovative energy companies in the world. Our operation already spans the entire globe from Northern Scotland to Brazil, Sub-Saharan Africa, and Japan. We are building a truly global business to make a truly global impact.
Solutions for Global Markets
The arensis technology was designed to be deployed easily anywhere in the world for long-term power supply. For disaster relief, watergeneration and other applications. Our technology is mobile, scalable and can run on a multitude of localized fuel. We are able to turn local resources into a secure, stable energy supply. Making the installation as easy as possible- often units can be up and running in under one day.
Container integrated turn-key systems are easily shipped, drastically reducing cost and deployment time. Units are already in operation in Japan, England, Scotland, Italy, Austria, USA, the Caribbean and India with Brazil, China and the Philippines being added this year.
Research & Development
In 2008, the vision was born to build a biowaste generator that converts solid carbons into clean energy. Initially, as a project funded by the German Ministry of Economics, many doubted that a low cost, modular system could ever reach high uptime and efficiency.
Since 2006, significant groundbreaking work has been done in the laboratories of agnion energy which became part of the arensis group in 2014. Funded by some of the world's largest venture capitalists, more than 60 patents in the field of biomass conversion have been field. Advanced technology development engineered in Germany and extensive research continues today.
Arensis develops most core components in-house from the E3 to the E5 reactor design and self-cleaning heat-exchangers to the testing of over 300 waste fuels for power generation. Every waste stream has its own challenges in regards to combustion characteristics. Every fuel needs to be tested separately to find blending options for pre-treatment processes. The core goal is to never change the reactor design but prepare to fuel to work in the 2200 Degree Fahrenheit conversion process. A current focus on agricultural waste includes bamboo, palm oil trimmings, Napier grass (elephant grass), and coconuts.
Preparing for the Future
Since 2008, the company has run its own training program at the Technical University in Graz (Austria) where students can receive a Master of Engineering while working at arensis. The IT development is focusing on blockchain and secure data management, pushing the boundaries of what hard-and software automation in combination with smart algorithm, AI and Augmented reality can offer today. Based in Regensburg, Germany arensis IT completes our interdisciplinary research team of electrical, chemical, mechanical and IT Engineers.
ARENSIS AROUND THE WORLD
ARENSIS PROJECTS AROUND THE WORLD
REFERENCES
ARENSIS ON BUSINESS ROCKSTARS
BUSINESS ROCKSTARS INTERVIEW
INSTALLING E3 UNIT IN 1.34 HOURS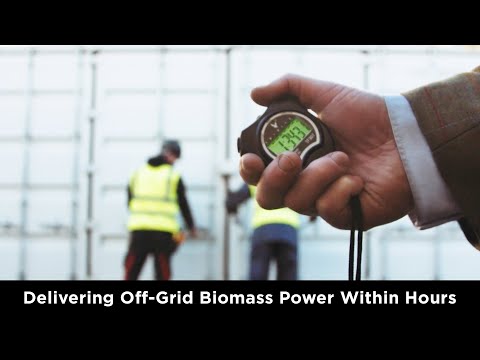 WORLD RECORD SYSTEM INSTALL
ARENSIS ON CNN MONEY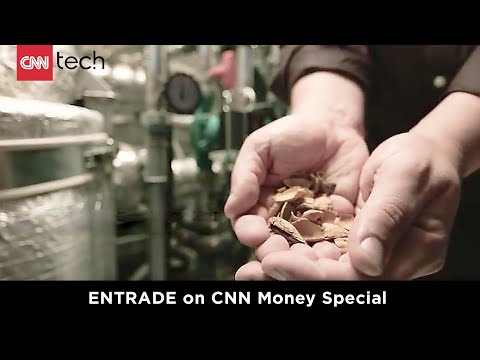 ENTRADE ON CNN MONEY
ARENSIS ON JAPANESE TV
OPENING IN FUKUSHIMA (JAPAN)
EY ENTREPRENEUR OF THE YEAR 2018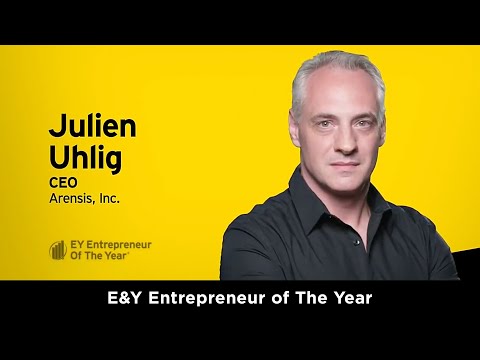 ENTREPRENEUR OF THE YEAR 2018
ARENSIS ON CCTV CHINA
ARENSIS ON CCTV CHINA
ARENSIS ON AL JAZEERA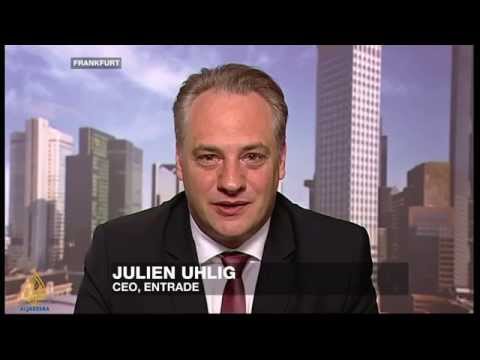 ENTRADE ON AL JAZEERA TALKING AFRICA